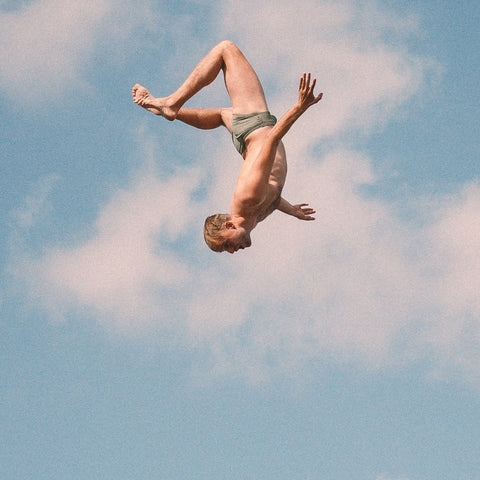 Gallery: Do you know DØDS?
Unless you've been to Norway you've probably never heard of Dødsing before, but you're about to get a glimpse at one of the craziest sports you'll ever see.
Also known as Death Diving, Dødsing is an extreme sport based out of Norway that is basically a riskier version of diving. Basically it is a giant belly flop competition!
This summer, we partnered up with the awesome team behind Waterfest in Copenhagen to make sure the bold and brave divers at least had some appropriate swimwear on. 
Lensed by clausberg_photography, this is hefler_official, jonyboiiiiii, rb_dk and alexnoddeland doing their thing.